Nano Fry Glow Series
Made with the brightest glow formula we can find on the market!
- D.Goff
New Release
Fish just can't resist a Nano Glow!
Super Bright Glow!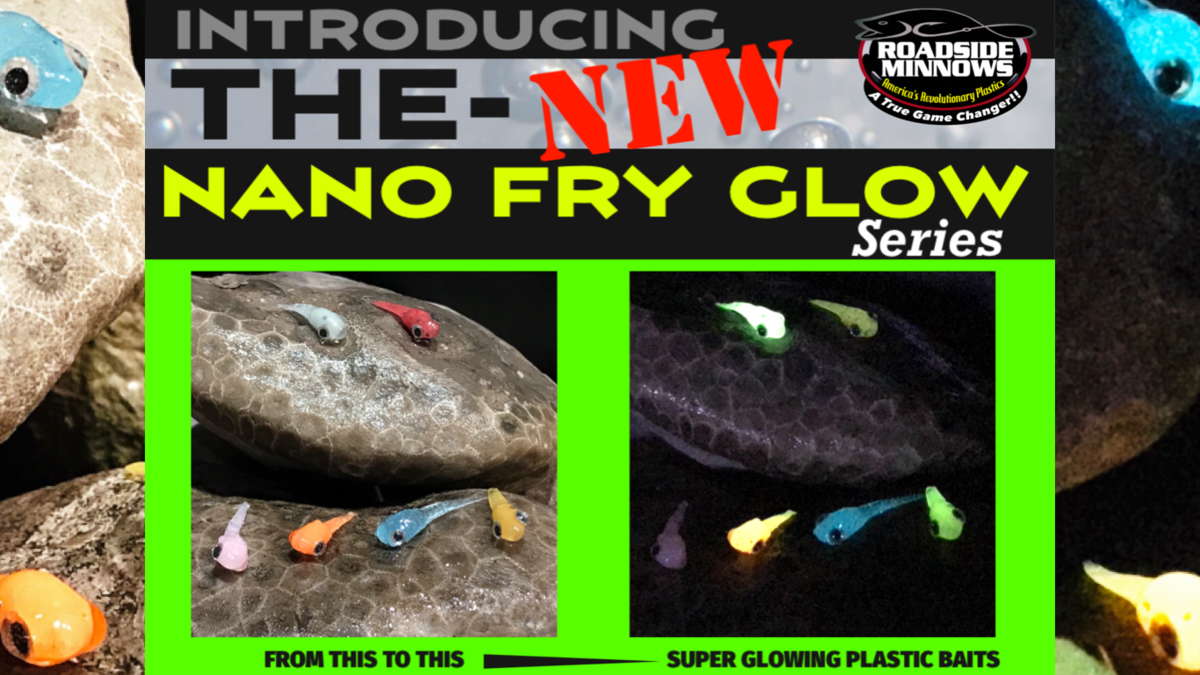 Nano Fry Natural Series


• Hot Colors That Glow!


• RMX2 Scent Infused!


• Highest Quality 3D Natural Lookin Eye's!


• Incredible Action!


What more could a fish ask for???


The Custom Nano Fry by Roadside Minnows.
The Nano Fry is 1" long and 3/16" wide.
Incredible "action" shad / fry profile with a very unique stinger tail.


Most realistic 3D eyes available!!


RMX2 Scent Infused


***Please Allow 1-2 weeks for shipping.


6 Per Pack / $4.99 - $14.99


Nano Fry Glow Series Variety Pack #208


Variety pack includes (4 CherryFish Glow, 4 Yellowtail Glow, 4 LeapPearl Glow, 4 Aqua Glow, 4 Flamingo Glow, 4 OJ Glow, For a total of 24 Nano Frys.